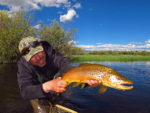 Scott Graham
Scott is a native of our great state and has been fishing and hunting North Park since his youth. Scott is in his 15th year managing North Park Anglers Fly Shop, Guide Service, and Private Fishing Club. Scott is an accomplished angler and a "International Federation of Fly Fishers" certified casting instructor. Not only a passionate angler but he's an avid bowhunter and spends each fall guiding Big Game hunts at our parent company Buffalo Creek Ranch. Scott grew up playing Hockey and enjoyed a short career at the professional level. After a career on the Ice Scott became a full time outdoorsman in North Park. Whether fishing, hunting, or skiing Scott spends all of his time in the great outdoors.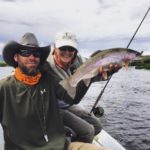 Royce Olney
Royce is a seasoned veteran of North Park Anglers and headed into his 14th season in the Park. Royce was an All American Basketball player at the University of New Mexico playing 4 years for the Lobos. Royce, a veteran fly fishing guide worked most recently at the "Kau Taupen" Lodge in Tierra Del Fuego, Argentina. Royce spends the spring and summers here in North Park before retreating to his home in New Mexico to guide Elk and Deer hunters each fall.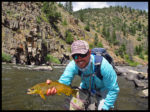 Mat Jimenez
Originally from the front range in Denver Colorado, Mat has been fishing and exploring Colorado his entire life. Mat enjoys fishing anywhere from high mountain lakes and streams to fishing on the Front Range close to home. Mat began working with North Park anglers in 2011 and became a full-time team member in 2015. When he is not on the water, Mat can usually be found on the vise tying flies for his next outing.
Joey Solano
Joey is a Colorado native from Fort Collins, CO. Joey grew up in a fly shop as his dad owned and operated Rocky Mountain Fly Shop in Fort Collins for most of his youth. Joey is a Marine vet who's continuing his passion for fly fishing by working as a fly fishing guide with North Park Anglers.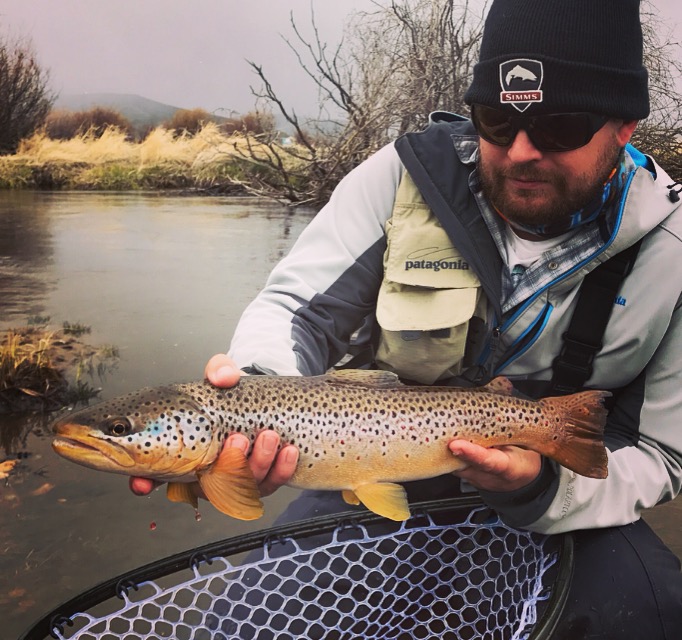 Jesse Ifland
Jesse was born and raised in St. Louis, MO where he developed a passion for fishing and the outdoors at a young age. The Ozarks is where Jesse discovered his love for fly fishing chasing trout and smallmouth bass. He has worked at Feather-Craft Fly Fishing in St. Louis for the past few years but will now be spending his spring, summer, and fall here guiding at North Park Anglers. If not working the fly shop or out guiding clients, you can find Jesse on the local waters throwing big articulated streamers for wild brown trout.