Weather
Summer days can reach highs of about 80 degrees with nightly lows dipping to the forties. Spring (April, May) and fall (September, October) days can be highly variable with sunshine one minute and a brief snowstorm the next. Colorado sunshine is the general rule (over 300+ days per year) but visitors should always come prepared for inclement weather. In the mountains, the months of July and August often bring very brief and isolated thunderstorms that typically last for only a few minutes then are followed by blue skies and sunshine. Be wary of approaching storms and pay heed to lightning…it kills several people in Colorado each year.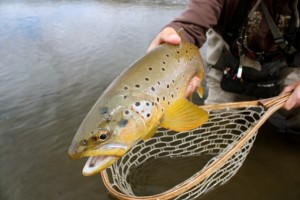 North Park's high altitude (9,000+ feet of elevation) does require some proper planning and special consideration. First and foremost, one must remember that the oxygen levels are far different from that at sea level. There is little that one can do to prepare your body for the associated effects other than taking it somewhat slow when visiting. If coming from lower elevations, most people feel a greater shortness of breath when they conduct any physical exertion. They say it takes a couple weeks at higher altitude before your body becomes acclimatized to the reduced oxygen levels.
The best formula for avoiding altitude sickness is to minimize physical exertion and to drink an abundance of water. One must remember that North Park has essentially no humidity; it is a high altitude desert, and your body will dehydrate very quickly even with minimal physical exertion. Proper hydration is a must and is the simplest way to avoid the effects of high altitude. One must also consider that the sun's rays at 9,000+ feet of elevation are intense; to say the least, and care should be taken to protect yourself with sunscreen and protective clothing.