Why Choose the North Park Anglers Fly Fishing Club?
Morning dawns as the mirror-like surface of the water reflects the sky that's painted in awe-inspiring shades of fiery red and citrus orange. From the high alpine lakes that are surrounded by tall fir trees to the meandering streams in the meadows below, the reflections are distorted only by the ripples made by the rising trout that come to the surface for their first flies of the day. Long before the sun's rays actually break over the top of 12,000 foot snow-capped mountain ridges to the east, you hear the sound of your reel zing as you strip line to prepare for your first cast of the day.
You feel the cold water around your legs as you gently step into the stream. The water is so reflective that you can't even see the trout in front of you but you know he's there. You saw him break the surface just a minute ago. Near the edge, you drop your fly where the ripples last faded. You strip line to tempt him to take your tiny caddis. He comes up and now you can see him just under the surface. You hesitate, and just when he starts to turn away, he takes a second look and you see the white of his mouth as he takes it. Your line goes tight as he bolts and you lift the tip to avoid breaking him off. At that moment, you realize that this was just the first cast of the day. What more could you hope for?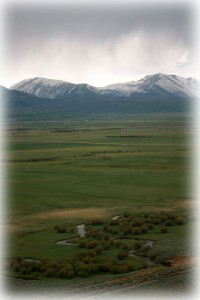 Dreams like these are just one reason why our members choose to join the North Park Anglers Fly Fishing Club. Other reasons include:
More than 50 miles of private water to choose from
Membership is limited to 65 members to prevent over-fishing
Free access to our newly-remodeled clubhouse
10 nights of free lodging in our stream-side rustic cabins
Discounts on premium lodging in the area
An abundance of exceptional fishing concentrated in one area
Management teams are local residents who have provided hunting and fishing opportunities in the area for more than 25 years
And of course…complete solitude with miles of water reserved for yourself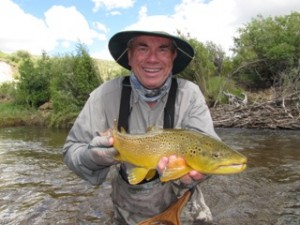 It's a unique peace that our members are privileged to experience, knowing their stretch of river is exactly that: Theirs. With no other anglers vying for prime space along their stretch, members can easily settle in, tune out the world, and let a sort of supernatural serenity settle into their bones.
It sounds like a dream, and for non-members, it still is; for members, however, it's just another day in paradise… living the dream. If you'd like to discover how you can join before we close our membership, please call.